Trading at your fingertips
You can search for "Top 1 " in the App Store/Google Play.
You can also scan the QR code below to download the app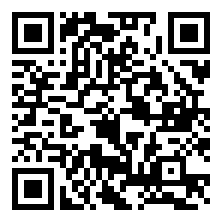 iPhone / iPad
Download on the
App Store
iPhone / iPad
Main Features
Trading Anytime, Anywhere
We have advanced technical systems and regularly updated to give you the best trading experience possible.
User-Friendly Platform
Our apps is Native designed across all major mobile and easy-to-use; absolutely free to download; viewing live prices before you log in.
Superior Trading Performance
Execute orders extremely fast .Optimized transaction mode. Many commonly used technical indicators and popular charts are included to help analysis product trends.
Free Risk Management Tools
Risk management tools such as stop loss and trailing stop loss are provided
Access exclusive market data
Access global news and economic calendar in real time and receive price alerts and news such as market closures.
One-stop Account Management
Integration of market updates, trading, information, account management and risk
Top1 offers live online trading accounts for MT5.